BVA Pack The Pattern
The Pack The Pattern event seeks to replicate the busy atmosphere of a commercial airport. During this event, ATC fully staffs the focus airfield, and pilots are encouraged to fly VFR or IFR circuits or arrive at the airport during the event.
Posted By: Hans Moeller on 12/11/2017
---
Home For The Holidays

It's that time of year again! In the midst of holiday traveling, come home to Chicago this year. Chicago O'Hare, Midway, and Executive are welcoming you home with wide arms on Sunday the 17th from 2100z-0100z (3-7pm CT).

We'll be up from 2100z (3pm CT), until 0100z (7pm CT) or later, waiting to welcome you to home to the Windy City for your 2017 holiday season.
Posted By: Hans Moeller on 12/11/2017
---
First Annual Fort Worth Christ
The holidays are officially here presenting times of yuletide joy and panic! Join us at Fort Worth as we begin an annual tradition like no other! The Fort Worth Christmas Spectacular fully staffs Dallas Ft. Worth International for 9 WHOLE HOURS and across multiple sectors.

But wait, it gets better!

Merry Christmas y'all! We will be giving out more prizes than we know what to do with across the whole event through different competitions, VA Fly-Ins, Battle of the Cargo Carriers, and more!

This is an event you do not want to miss! Mark your calendars and stay tuned as we release more details about prizes, competitions, sponsor, and pilot signups.
Posted By: Hans Moeller on 12/11/2017
---
FNO: Never Dull at Dulles 2017
Friday Night Ops: Never Dull at Dulles 2017
Featuring: KIAD Washington Dulles International Airport
December 15, 2017 I 1830-2300E [2330-04z, 1530-20P]

vZDC's yearly flagship event, Never Dull at Dulles, returns in 2017 for VATUSA's Friday Night Operations. This year's Never Dull at Dulles will mark the occasion as its first appearance in the winter months. Pilots familiar with this event may see a new challenge in this yearly event as the typical temperate Washington DC Summer is replaced with a sometimes unforgiving and challenging December as FNO levels of traffic make their way in and out of the airport.

Dulles was originally planned by the administration of President Dwight D. Eisenhower and was dedicated by President John F. Kennedy in 1962. The iconic terminal, designed by Eero Saarinen, remains one of the airports most recognizable features where it stood as a symbol of the airports modern construction for its time featuring high speed turn offs and instrument approaches on all of its new, long runways to accommodate the new jet era. Since then Dulles has continued to expand with new terminal construction, new runways, and more traffic as it works together with Washington National Airport and Baltimore/Washington Airport to meet the growing air travel demands of Washington DC. Today, Dulles serves as the primary international gateway for the greater Washington Metropolitan area as well as an important hub for transcontinental flights across the US where it boasted 22 million passengers in 2016.

vZDC ARTCC's controllers are pleased to be hosting Friday Night Ops for Never Dull at Dulles and we welcome pilots to enjoy any of the many domestic, international, cargo, and general aviation flights there are to choose from.

For our Christmas season event at Dulles we would like to remember that this event would not be possible without the tireless efforts of John McClane on Christmas in 1990. We'll keep the runway lights burning.
Posted By: Hans Moeller on 12/11/2017
---
Boot Scootin' Boogie Feat. Abi
Howdy yall!

Come warm up and join the Forth Worth Boot Scootin' Boogy on December 14th from 2300z-0200z. Break out those regional, charter, corporate, GA, and military aircraft and celebrate the holiday season at the honkytonk!

Area Featured: Abilene, Texas (KABI) and Dyess AFB (KDYS)

VFR/Enroute Charts - www.skyvector.com
IFR Charts - http://www.airnav.com/airport/

See yall there!
Posted By: Hans Moeller on 12/11/2017
---
vNWA Hub Tour 2012-2017
vNWA Hub Tour 2012-2017
Get to know your fellow pilots, and their airspace. There is no specified time to complete this tour, have fun with it and see what you get upon completion. Click the Operations tab at the top of the homepage and click on "Tours" to get started.

Posted By: James Bishop on 12/04/2017
---
Buffalo Hunt Tour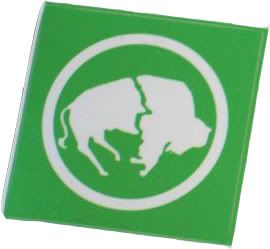 Join in as NWA pilots visit the Northwest Territory to hunt the elusive green Buffalo in its natural habitat. WWII Piston powered aircraft only, these aircraft will help you camouflage yourself and be inconspicuous while on the Buffalo's home turf.
Be sure to see all the routing details and sign up for this tour and others in our "Tours" section by clicking on the link below.
Posted By: Mark Toler on 12/04/2017
---
PANC Cargo Operations
"ATTENTION vNWA PILOTS - PANC IS OPEN FOR PILOTS "
We are pleased that the Anchorage Hub is opened to staff Pilots for our Cargo Operations. If you would like to transfer from your current hub please fill out a "Hub Transfer Request" located in your "Pilot Center" or contact Robbie Suwary (robbie@vnorthwest.com), Hub Manager at PANC if you are interested. Be sure to tell you other Flight Sim VA pilot friends that enjoy flying Cargo to come join us at PANC.
Posted By: Mark Toler on 11/20/2017
---
Executive Flight Schedules
vNWA EXECUTIVE FLIGHT SCHEDULES
For anyone that would like to fly along with vNWA Executives, there are now tentative published schedules of vNWA Executives individual scheduled flights. These flights and times are tentative and subject to change. Feel free to contact the Executive for specifics if needed by clicking on the link below (KSTP Hub Website) or visit the KSTP Hub Website from the Hubs Tab at the top of the Homepage of the Website, to see when your Executives may be flying and you can join them.
So check out the schedules and fly with us .
(click on above link)
(updated 11/25/17)
vNWA Executives
Mark Toler - NWA1964 (11/25/17)
Chris Schiessl - NWA1223 (TBA)
Hans Moeller - NWA1959 (TBA)
Posted By: Mark Toler on 11/20/2017
---
MAPLE LEAF TOUR
The "Maple Leaf Tour" is a Tour of Canada designed by a Canadian Native and vNWA Event Manager, NWA1999 Robbie Suwary. This tour will consist of 14 Legs to airports that you may be familiar with and of course some that you have never heard of or flown to.

This tour is now "Active" and Pilots can sign up on the "TOURS" page under the "Operations" Tab on the Homepage of the website.
Be sure to check the Forums under "vNWA Tours" for all Tour information and to make post of your flown legs of the Tour.
Good Luck and Enjoy The "MAPLE LEAF" Tour
Posted By: Mark Toler on 11/20/2017
---
Extreme Asian Airport Tour
On behalf of the management team here at Virtual Northwest Airlines we would like to present the Extreme Asian Airport Tour. This tour begins and ends from our EHAM Hub and once arriving into the Asian Arena it involves some of the most dangerous Asian airports in the world. Before you fly this tour we highly recommended that you brush up on your short field takeoff and landing skills. You should also make sure that you have scenery for every airport on as a lot of these airports are modeled incorrectly in most simulators. Please go to the Forums under vNWA Tours for all the details.
When you are ready to sign up click on the Operations Tab at the top of the homepage then click on Tours for the "Extreme Asian Airport Tour"


Posted By: Mark Toler on 05/15/2017
---
vNWA Management Positions
We currently have vacant Management Staff positions here at Virtual Northwest Airlines. If you think you might be interested please click on the link below or visit the FORUM under Employment Opportunities. For more specific details of positions reference our Policy Manaul Located in your Pilot Center Downloads section to see the specific requirements for these positions. We strive to have a Great, Experienced Team in place at your disposal for all your Flight Simming needs.
(updated 08/25/17)

Posted By: Mark Toler on 08/04/2015
---