NASCAR CHARTERS EVENT 12
Event #12 of the 2019 NASCAR Season
This week's 12th event of the 2019 NASCAR Charter Season will be out in Kansas. Charters will begin on Thursday May 9th through Sunday May 12th out of MSP, DTW, MEM, EHAM, PANC and our NASCAR Hubs at Charlotte Douglas Intl (KCLT) and Concord Regional (KJQF) into Kansas City Intl. (KMCI)
Pilots can fly any route we have in our system into these airports to get credit as well. Routes are in our wACARS system NWA7000 - NWA7037.
Bonus hours will be awarded to the top 3 pilots with the most flights as well as extra bonus hours for the best landing rate below -100 fpm.
Let's have a great turn out this weekend and get these race fans in and out of Kansas City this week for Event 12 of our 2019 NASCAR Charter Season.
Posted By: Mark Toler on 05/09/2019
---
Mega Ball 2019 - Miami
Hello to ALL!

On May 11th 2019, starting 2359z-0430z, the ZMA ARTCC will be hosting a one of a kind event, THE MIAMI MEGA BALL 2019. If you have not previously attended this event, this is how is works!


This event will be a Lottery type of event, with multiple prizes to be won!


GUIDELINES:

- Pilots will have to fly from one of the featured airports KATL or KIAH, and land in KMIA within the times of the event.

-Each prize has its own number. For example: Prizes 1's winning number is 123 . Prize 2's winning number is 15 ect….
Numbers to choose from will range from 1-150.

-When pilots land at KMIA and are with MIA GND , they will be private message MIA GND with their chosen number is (again this ranges from 1-150).

***The first pilot to guess the correct number for each prize will win it until we are out of prizes*
________________________________________________________________________________________________
Prizes to be won:
x1 - $30 Amazon gift card
x1 - $50 Amazon gift card

Featured departure airports:
-KATL
-KIAH

Preferred routing:
KATL ----> KMIA: VRSTY2 MCN YANTI Q89 PRMUS OMN HILEY7
KIAH ----> KMIA: GUMBY3 LLA LEV Y280 REDFN Y280 CHRGE BAGGS SSCOT5
Posted By: Mark Toler on 05/09/2019
---
Spring in Jacksonville
Join the Jacksonville ARTCC as we present Spring in Jacksonville featuring the Jacksonville International Airport (KJAX). Florida is a beautiful state, especially in the spring, so bring in your airplanes, or fly them out with any IFR/VFR aircraft. Can't wait to see you all there!
Posted By: Mark Toler on 05/09/2019
---
Executive Flight Schedules
vNWA EXECUTIVE FLIGHT SCHEDULES
For anyone that would like to fly along with vNWA Executives, there are now tentative published schedules of vNWA Executives individual scheduled flights. These flights and times are tentative and subject to change. Feel free to contact the Executive for specifics if needed by clicking on the link below (KSTP Hub Website) or visit the KSTP Hub Website from the Hubs Tab at the top of the Homepage of the Website, to see when your Executives may be flying and you can join them.
So check out the schedules and fly with us .
(click on above link)
(updated 5/11/19)
vNWA Executives
Mark Toler - NWA1964 (5/11/19)
Chris Schiessl - NWA1223 (TBA)
Robbie Suwary - NWA1999 (TBA)
Posted By: Mark Toler on 05/09/2019
---
VATUSA at FlightSim Expo 2019
FlightSimExpo is just around the corner for 2019 scheduled for June 7-9 down in Orlando Florida at the Renaissance Orlanda at SeaWorld. Its a great time to see all the latest and greatest technology and everything you need and want for Flight Simming. All the developers of sceneries, aircraft, simulators and much more will be there to dicuss and show all products in the Flight Sim World.
vNWA Executives Mark Toler, Chris Schiessl, and Robbie Suwary will be attending this year and represent vNWA so join us there June 7 - 9 2019 in Orlando.
Hope to see you there!
Posted By: Mark Toler on 04/22/2019
---
PANC Cargo Operations
"ATTENTION vNWA PILOTS - PANC IS OPEN FOR PILOTS "
We are pleased that the Anchorage Hub is opened to staff Pilots for our Cargo Operations. If you would like to transfer from your current hub please send an email to virtualnorthwest@gmail.com . Be sure to tell you other Flight Sim VA pilot friends that enjoy flying Cargo to come join us at PANC.
Posted By: Mark Toler on 02/15/2019
---
vNWA Hub Tour 2012-2018

vNWA Hub Tour 2012-2018
Get to know your fellow pilots, and their airspace. There is no specified time to complete this tour, have fun with it and see what you get upon completion. Click the Operations tab at the top of the homepage and click on "Tours" to get started.

Posted By: James Bishop on 11/04/2018
---
Buffalo Hunt Tour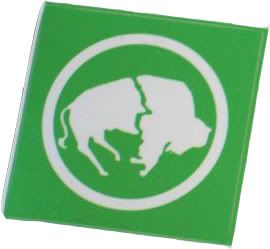 Join in as NWA pilots visit the Northwest Territory to hunt the elusive green Buffalo in its natural habitat. WWII Piston powered aircraft only, these aircraft will help you camouflage yourself and be inconspicuous while on the Buffalo's home turf.
Be sure to see all the routing details and sign up for this tour and others in our "Tours" section by clicking on the link below.
Posted By: Mark Toler on 12/04/2017
---
MAPLE LEAF TOUR
The "Maple Leaf Tour" is a Tour of Canada designed by a Canadian Native and vNWA Event Manager, NWA1999 Robbie Suwary. This tour will consist of 14 Legs to airports that you may be familiar with and of course some that you have never heard of or flown to.

This tour is now "Active" and Pilots can sign up on the "TOURS" page under the "Operations" Tab on the Homepage of the website.
Be sure to check the Forums under "vNWA Tours" for all Tour information and to make post of your flown legs of the Tour.
Good Luck and Enjoy The "MAPLE LEAF" Tour
Posted By: Mark Toler on 11/20/2017
---
vNWA Management Positions
We currently have vacant Management Staff positions here at Virtual Northwest Airlines. If you think you might be interested please click on the link below or visit the FORUM under Employment Opportunities. For more specific details of positions reference our Policy Manaul Located in your Pilot Center Downloads section to see the specific requirements for these positions. We strive to have a Great, Experienced Team in place at your disposal for all your Flight Simming needs.
(updated 08/25/17)

Posted By: Mark Toler on 08/04/2015
---