Top Landings
| Pilot | Avg Landing |
| --- | --- |
| Pierre Castonguay | -78.92 ft/min |
| Pam Bennett | -112.71 ft/min |
| Chandler Heath | -137.86 ft/min |
| William Temple | -143.55 ft/min |
| Alec Main | -143.93 ft/min |
| Richard Johnson | -147.00 ft/min |
| Gregory Knuth | -155.31 ft/min |
| Devin Caliri | -157.93 ft/min |
| Evan Whiteway | -160.83 ft/min |
| Marcus Becker | -184.25 ft/min |
| Juergen Sanja | -188.17 ft/min |
| Jim McMannamy | -205.00 ft/min |
| Hans Moeller | -213.58 ft/min |
| Chris Robison | -232.49 ft/min |
| Mark Toler | -246.28 ft/min |
Most Flights
| Pilot | Flights |
| --- | --- |
| Mark Toler | 2576 |
| Robbie Suwary | 1492 |
| Hans Moeller | 1391 |
Most Hours
| Pilot | Hours |
| --- | --- |
| Hans Moeller | 6690.46 |
| Robbie Suwary | 6363.19 |
| Mark Toler | 5318.56 |
November Stats
Most Flights Flown:
| Pilot | Flights |
| --- | --- |
| Hans Moeller | 20 |
| Chandler Heath | 20 |
| Chandler Heath | 20 |
Most Hours Flown:
| Pilot | Hours |
| --- | --- |
| Hans Moeller | 80 |
| Hans Moeller | 80 |
| Chandler Heath | 42 |
Most Miles Flown:
| Pilot | Miles |
| --- | --- |
| Hans Moeller | 34222 |
| Hans Moeller | 34222 |
| Chandler Heath | 11694 |
See All The Stats
Event Calendar
Forum News
Virtual Northwest Airlines is dedicated to providing a unique environment for the advancement of the virtual aviation experience.

Through our mutual efforts, vNWA partners, pilots and staff continually work to ensure that all of our members feel as part of a family of like-minded enthusiasts who work together to simulate the operations of Northwest Airlines as closely as possible by utilizing the same fleet, routes, and hub structure of the airline before it merged.

In doing this, vNWA staff endevour to provide our pilots with all the tools needed to make their experience as enjoyable and realistic as possible.

James Bishop, vNWA CEO

---
vNWA VATSIM Activity
| Call Sign | Name | Aircraft | Departure | Arrival |
| --- | --- | --- | --- | --- |
---
WorldACARS Live Flights
---
NASCAR Charters Event 38
Posted by Mark Toler on 11/18/2017
This weeks NASCAR Charters Event 38 winds up all of our NASCAR Racing Charters with the Championship event down in Miami Florida. Our Charters this week will run from Thursday November 16th through Sunday November 19th. Routes will be in our wACARS system as NWA7000 thru NWA7039 operated with a wide variety of aircraft out of KMSP, KDTW, KMEM, EHAM, PANC and our NASCAR Hub in KCLT into Miami Intl. (KMIA) . Pilots can fly any route in our system into KMIA and get credit as well for Event 38. 
We also will have Executive Charters in our Executive Business Jets for all to fly as well out of St. Paul Downtown (KSTP) and Concord Regional (KJQF) as well as a few of our Regional Aircraft into Miami Executive (KTMB) for all to fly as well. (VNW9060 - VNW9076)

Bonus hours will be awarded to the top 3 pilots with the most routes flown for these charters. We have added an additional Bonus for this years 2017 NASCAR Season for the Pilots with the "Best Landing Rate" (below 100 ft./min.) each week as well. 

Check the "Events Calendar", Forums, & the CLT Website for all the details and additional events on our homepage and calendar that may coincide with the weeks charters as well. 

So lets get ready to get these race fans into Miami Homestead for the Championship Race for the 2017 NASCAR Season.
---
2017 Hurricane Maria Relief Fl
Posted by Mark Toler on 11/18/2017
LAST DAY OF RELIEF FLIGHTS TO PUERTO RICO WILL BE NOVEMBER 19TH
Once again here at Virtual Northwest Airlines, just 11 days after we started our Relief Flights for Texas and Hurricane Harvey, then Florida was hit with a Hurricane named Irma, and now weeks later another Hurricane named Maria struck Puerto Rico and devastated the entire Island. vNWA Airlines will again reach out with Relief Flights beginning Saturday September 31st 2017 through Sunday November 19th. We will be operating primarily Cargo Flights out of MSP, DTW, MEM, EHAM & PANC into Luis Munoz Marin International Airport (TJSJ) in San Juan Puerto Rico.

Pilots may also fly ANY passenger route we have in our wACARS system into TJSJ and receive credit for this Relief Effort as well.

As always we will be having two challenges, one being the landing rate challenge the pilot with the best landing rate will be awarded 20 bonus hours, and the second challenge will be the pilot with the most flights will be awarded 15 extra bonus hours, the pilot with the 2nd most flights will be awarded 10 extra bonus hours, and the pilot with the 3rd most flights will be awarded 5 extra bonus hours. 

Please check the Forums for flight updates and post replies or stories of your Relief Flight experiences. 

As always thanks to each and everyone who takes time to participate to show your concern to all those that were affected by these terrible storms.
updated 11/13/17 
---
Stuff The Albu-Turkey: KPHX/KA
Posted by Mark Toler on 11/18/2017
Saturday, November 18, 2017
2200z-0300z [1400P, 1500M, 1600C, 1700E]

On Saturday, November 18th, join the Albuquerque Air Route Traffic Control Center as we Stuff The Albu-Turkey! (Center, that is!)  We'll be staffing up Phoenix Sky Harbor International Airport [KPHX] and Albu-Turkey International Sunport [KABQ] for your flying pleasure during this 5 hour event from 2200z - 0300z.  See you there!
---
Executive Flight Schedules
Posted by Mark Toler on 11/15/2017
vNWA EXECUTIVE FLIGHT SCHEDULES
For anyone that would like to fly along with vNWA Executives, there are now tentative published schedules of vNWA Executives individual scheduled flights.  These flights and times are tentative and subject to change.  Feel free to contact the Executive for specifics if needed by clicking on the link below (KSTP Hub Website) or visit the KSTP Hub Website from the Hubs Tab at the top of the Homepage of the Website, to see when your Executives may be flying and you can join them.
So check out the schedules and fly with us .
(click on above link)
(updated 11/18/17)
vNWA Executives
Mark Toler - NWA1964  (11/18/17) 
 Chris Schiessl - NWA1223 (TBA)
Hans Moeller - NWA1959  (TBA)
---
PANC Cargo Operations
Posted by Mark Toler on 11/06/2017
"ATTENTION vNWA PILOTS - PANC IS OPEN FOR PILOTS "
We are pleased that the Anchorage Hub is opened to staff Pilots for our Cargo Operations.  If you would like to transfer from your current hub please fill out a "Hub Transfer Request" located in your "Pilot Center" or contact Robbie Suwary (robbie@vnorthwest.com), Hub Manager at PANC if you are interested.  Be sure to tell you other Flight Sim VA pilot friends that enjoy flying Cargo to come join us at PANC.
---
vNWA Hub Tour 2012-2016
Posted by James Bishop on 10/16/2017
 vNWA Hub Tour 2012-2017
 Get to know your fellow pilots, and their airspace. There is no specified time to complete this tour, have fun with it and see what you get upon completion.  Click the Operations tab at the top of the homepage and click on "Tours" to get started.
 
---
Buffalo Hunt Tour
Posted by Mark Toler on 08/28/2017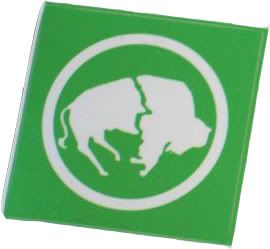 Join in as NWA pilots visit the Northwest Territory  to hunt the elusive green Buffalo in its natural habitat. WWII Piston powered aircraft only, these aircraft will help you camouflage yourself and be inconspicuous while on the Buffalo's home turf.
Be sure to see all the routing details and sign up for this tour and others in our "Tours" section by clicking on the link below.
---
vNWA NOTAM's
NASCAR Charters Even...
Posted: 11/18/2017
2017 Hurricane Maria...
Posted: 11/18/2017
Stuff The Albu-Turke...
Posted: 11/18/2017
Executive Flight Sch...
Posted: 11/15/2017
PANC Cargo Operation...
Posted: 11/06/2017
Random Screenshot

Submitted By William - NWA2005
On - 09/14/2017
Recent Reports
Newest Pilots
Users Online
There have been 3 user(s), and 7 guest(s) online in the past 20 minutes.
Teamspeak Status
---